Capgemini's Active Inclusion strategy. And to celebrate its second birthday in June, they called on us to produce a video based on the consultancy firm's five pillars of inclusivity: LBGT, social mobility, gender, multiculturalism and disability. 
Solution:
Early on, we decided to take faces and places out of the equation entirely, to remove the judgements we place (albeit unconsciously) on appearance. If these are the voices of Capgemini, let them take centre stage. Let them speak for themselves and startle us with their honesty. Nominated for a RMA and winner of two RAD awards, including Work of The Year.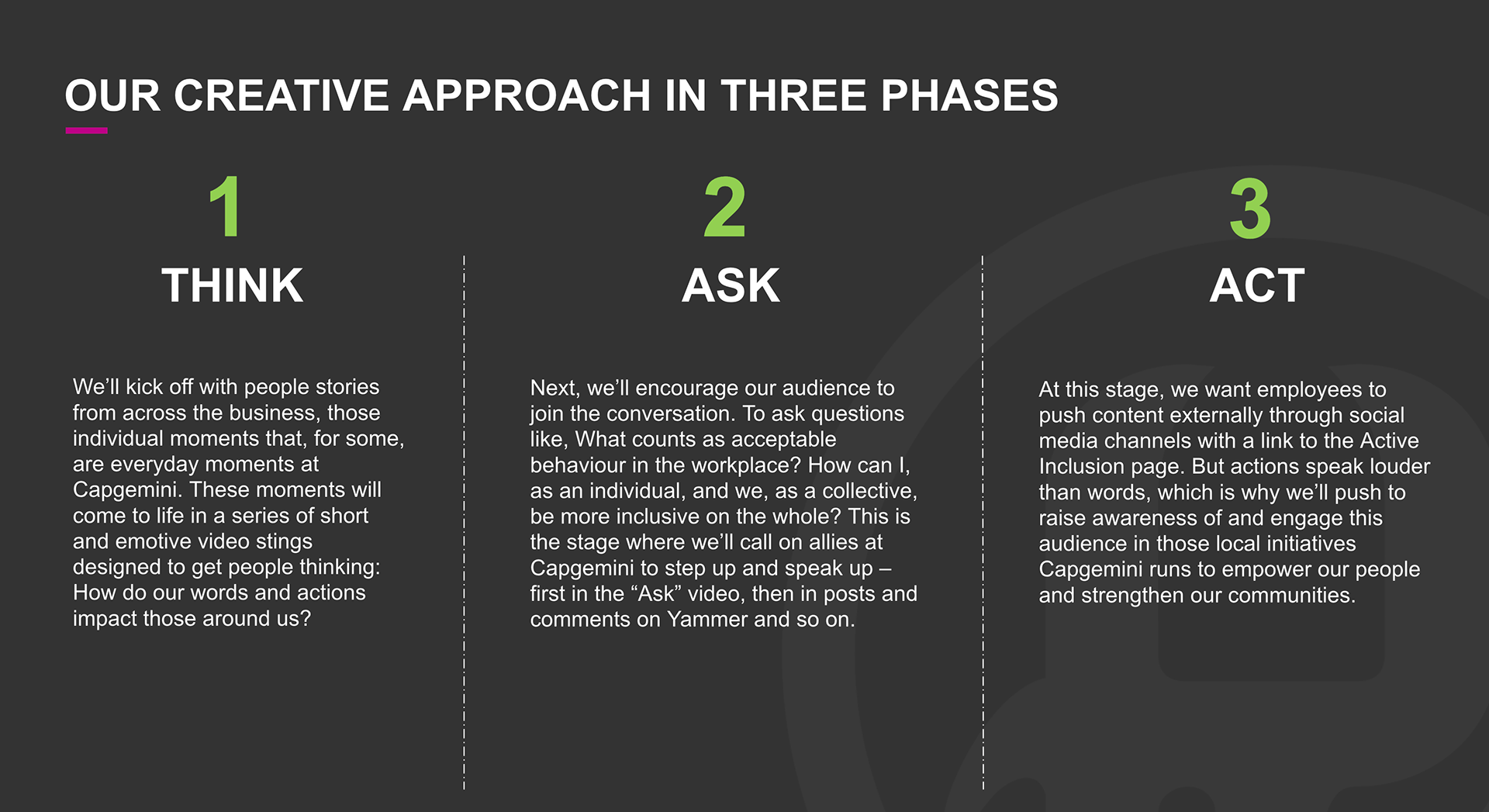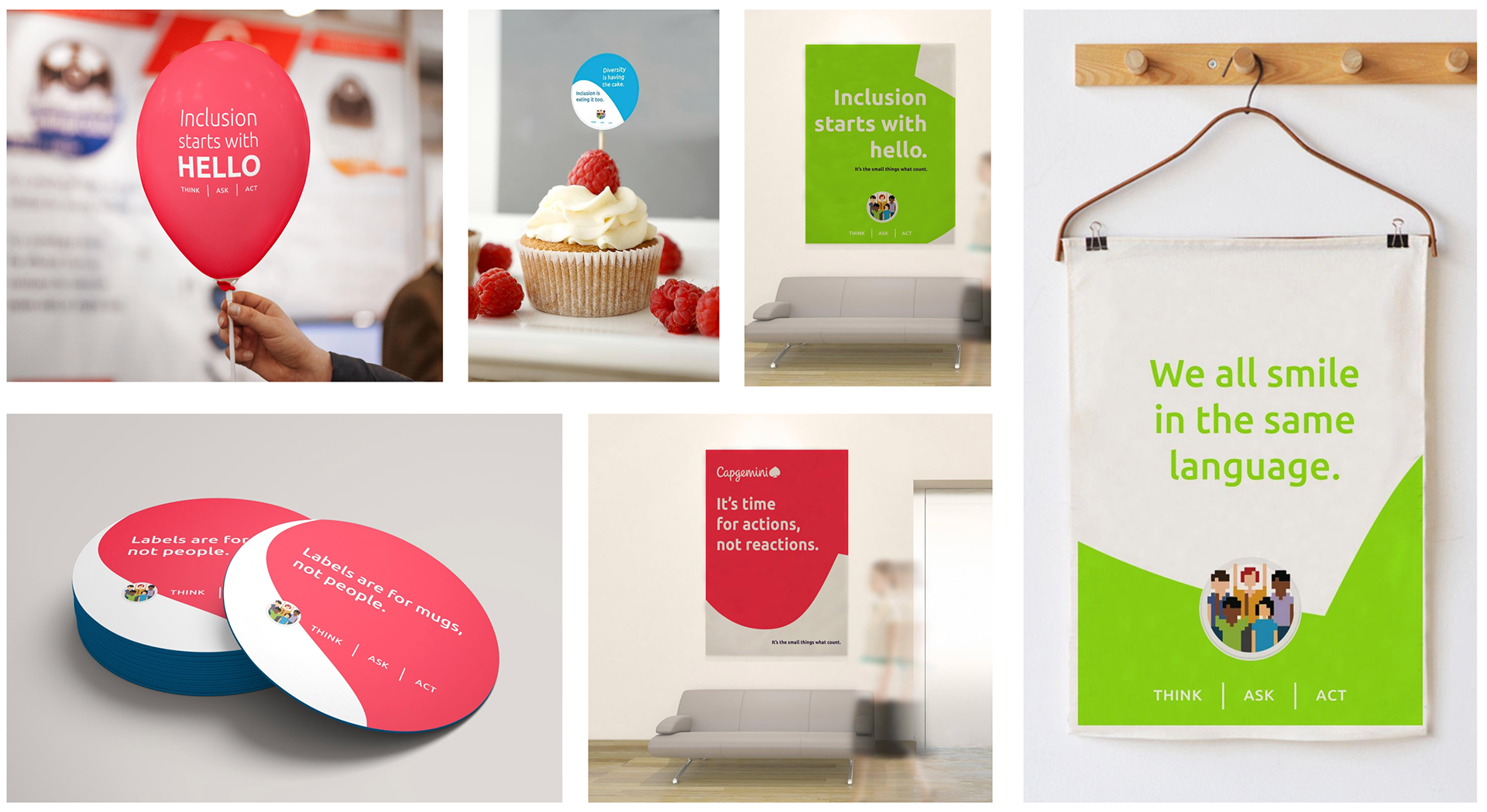 To get people talking in the workplace.