Brief:
Argos is looking for temporary Christmas staff to fill retail sale and delivery driver vacancies. The pay isn't great but you can have lots of fun was all we were given.
Concept 1
Arguably one of the main reasons to take a Christmas job is to help give your loved ones a Christmas they'll remember. In this creative, we position Argos as a chance to earn some money and make things a little more special, through bold, snappy headers and humorous visuals – three Christmas trees in the living room, a present that's nearly too big to carry, and an oversized turkey for dinner.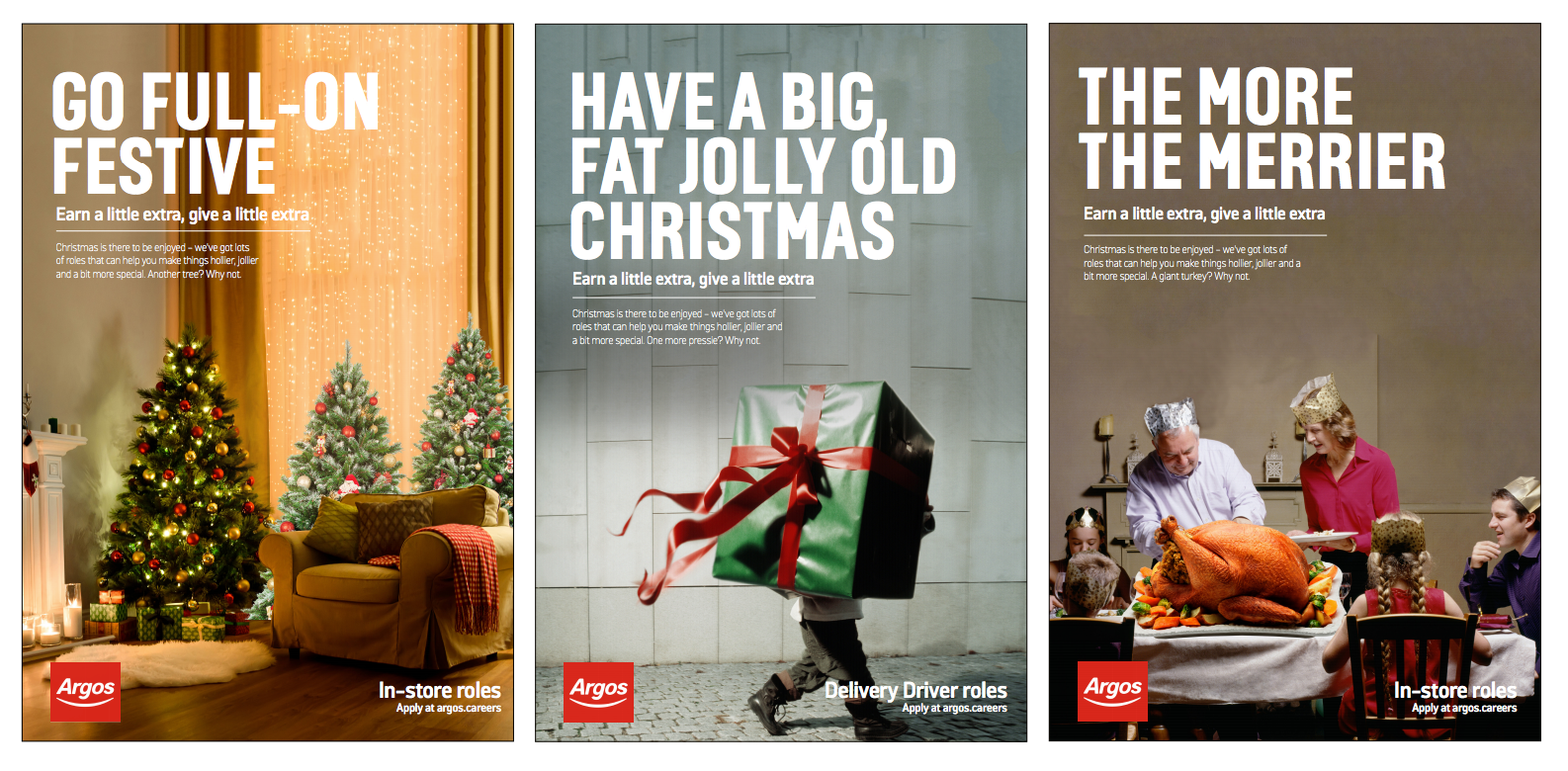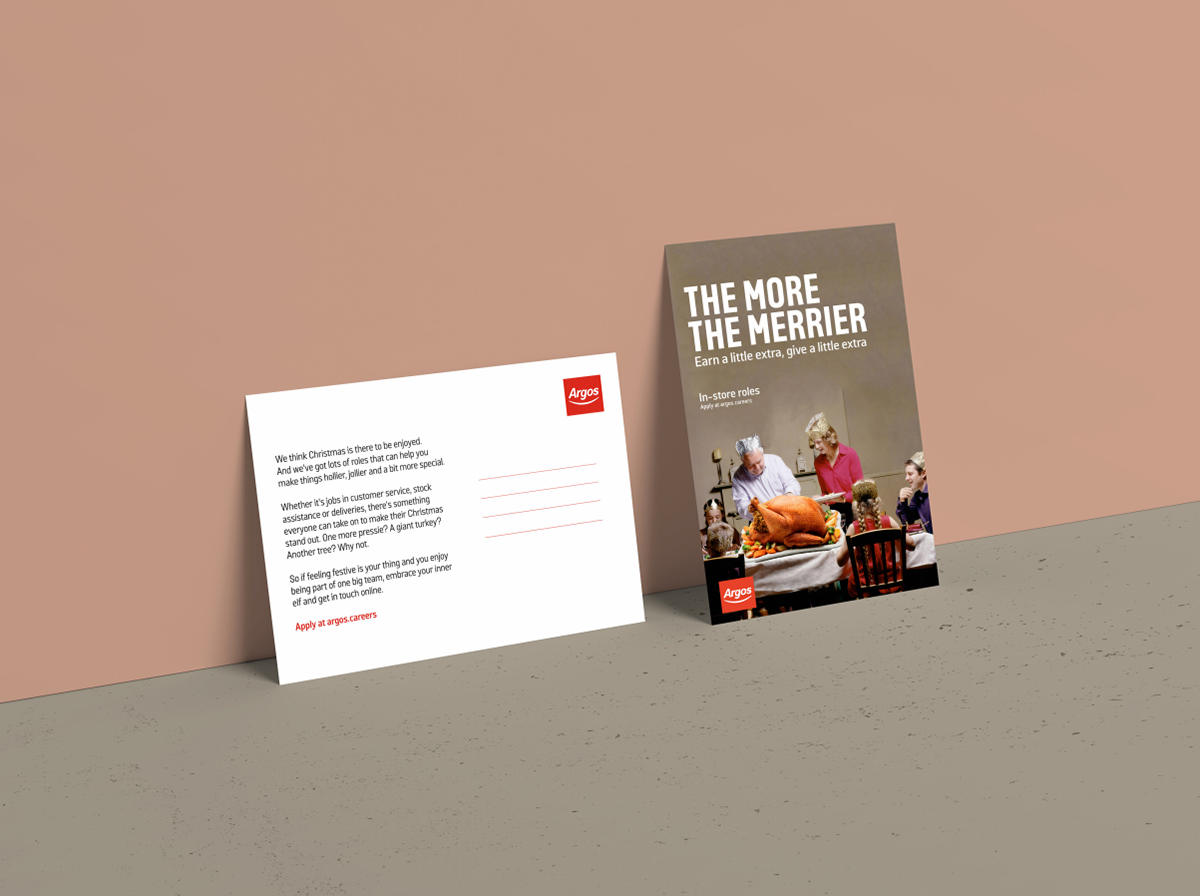 Concept 2
Christmas is lots of fun, so why shouldn't Christmas work be fun too? Argos will make a special effort to ensure things are jolly and festive while you help deliver the big day to its customers. We bring this messaging to life with comical, tongue-in-cheek titles and charming illustrated characters who are going about their Christmas business. The creative transfers easily across both role types and makes a departure from standard graphical Christmas adverts Argos have produced pervious years.